Tathra Place is by any measure a unique business, with the regenerative farm – nestled in lush and picture-perfect Wombeyan Caves in the NSW Southern Highlands – employing a free-range farming model based on mimicking nature and a highly rotational template.
Going your own way does, however, invariably create business-specific challenges – and, while owner Luke Winder had all the building blocks in place, and the dedication and ambition to match, ample room remained for his business to grow.
With the help of Air Accounting, Luke has streamlined his operations, while staying true to his original business vision, utilising a specialised accounting service that incorporates a future-focused approach.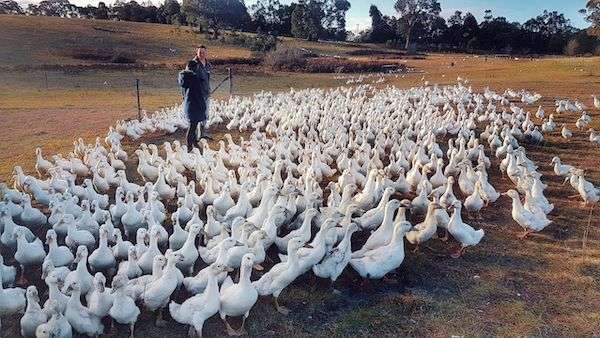 Challenges faced: Addressing the barriers to business growth
Every business evolves in its own unique way, with adaptability required to support efficient and effective operations, and in Tathra Place's case a range of specific issues had emerged that needed addressing.
Luke, a passionate and self-taught farmer, established the business in 2015, purchasing an at-the-time blackberry-filled 100-acre property, and set about growing all of his produce ethically in chemical-free paddocks, without the use of sheds and eschewing conventional farming methods.
As he describes it:
"I run a perennial, pasture-based, multi-species, stack mob-grazing, ethical farming unit."
Try saying that three times in quick succession!
Having tried Luke's produce at the Ramsgate Foodies & Farmers Market, we can confirm that he's doing an incredible job.
However, while Luke is exceptional at what he does, number-crunching doesn't necessarily come naturally, and as he wasn't actively engaged with this side of his business, it had created a blind spot in Tathra Place's operations and a barrier to growth.
A major component of Luke's farming philosophy is grazing his animals over multiple paddocks, and he was facing business-specific challenges including:
He didn't know how many animals he had in each paddock, or how long they'd be in a paddock for.
He was often left guessing as to when he needed to move animals and how long to rest the previously used paddock.
He needed to buy inventory (animals) ahead of time, however to set the right amount of cash aside, he needed to calculate how many animals he had and how many he would need to replace.
Some months there was plenty of capital to pay for operational expenses and others there wasn't.
As Luke notes: "If you had asked me how many animals I had, there's no way I would have been able to answer that question."
Meanwhile, Luke's previous accountant ticked all the boxes when it came to delivering the regular suite of accountancy services – from tax returns to BAS statements – however this was the extent of the relationship, and a lack of involvement with bookkeeping had created additional issues.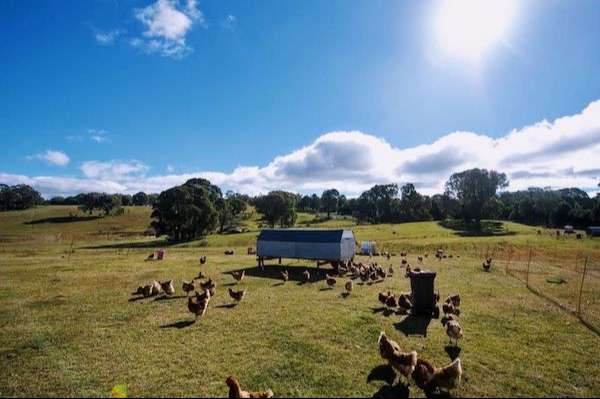 How we helped Luke transform his business operations
Air Accounting's future-focused approach supports businesses seeking to reach and then exceed their goals, harnessing the right financial information at the right time to deliver business growth.
This encompasses laying out a financial pathway to achieve growth goals, assisting with cash management, and forecasting business trajectory to determine what needs to happen next.
In the case of Tathra Place, we pinpointed a number of areas where Luke could bolster his operations and fast-track growth, assisting with the implementation of business-specific systems.
We helped Luke to:
Set up a mobile farm management system, accessible via smartphone, allowing him to make better business decisions while on the go, utilising up-to-date and accurate numbers.
Monitor his paddock usage so that he moves animals and rests paddocks at exactly the right time, meaning more grass for his animals and ultimately a better product for his customers.
Implement systems to make sure he has capital for operational expenses, hiring of staff and future business investments.
Streamline his bookkeeping, allowing numbers to be projected forwards rather than constantly looking backwards.
Underpinning the scope of these changes, we created a three-way financial forecast for Tathra Place for the next 12 months using measurable lead indicators.
Meanwhile, we were also able to deliver an additional business benefit by identifying over $30,000 in unclaimed GST and fuel tax credits that could be claimed back immediately.
As Luke told us, "I genuinely feel like they care, have a vested interest in me and wholeheartedly want to see me succeed."
We allow business owners to focus on their strengths
There's no substitute for hands-on experience, and being able to understand the unique mechanisms that drive a business, and Air Accounting focuses on identifying practical opportunities to deliver business growth.
This, in turn, allows business owners to concentrate on their strengths, which has been of great assistance to Luke:
"I feel like Air Accounting genuinely cares about my business, that they have a vested interest in what we're working towards and they wholeheartedly want me to succeed.
"Over the last 16 years of owning and running businesses, the part that makes me most anxious is worrying about the finances. Thanks to Air Accounting, I'm the healthiest and least stressed I've ever been."
Air Accounting is ready to be part of the team that guides your business to success, helping you to make difficult business decisions and supporting you along your business journey.
To get in touch, click the 'Contact us' link below.